Veterinary Services in Eagan, MN
-Every day we are amazed by your understanding and support as we navigate these ever-changing days. We are so grateful to have such wonderful clients and are just as eager as you to resume in-person exams. At this time, we are continuing to monitor COVID developments and are communicating with the veterinary community for guidance of when we can allow public access into our clinic. In the meantime, we will continue curbside care.
COVID has had many impacts on how we operate. We have always maintained a flexible schedule and are accustomed to seeing your pets a soon as possible. We have never had to rely completely on phones as a means of communication with you. It deeply saddens us to hear frustration if you cannot get through on the phone, or disappointment if we must schedule your pet out further than anticipated. We are doing everything we can to see our patients promptly. We have blocked extra time throughout each day for urgent care visits, expanded our drop off and urgent care exam options, and are limiting appointments for new clients. We encourage you to take advantage of communication through email (pethelp@pilotknobah.com) or our app (PetDesk) for non-emergencies and to schedule wellness appointments.
You are all amazing people and pet owners. We so proud to be a part of this solid community. Thank you.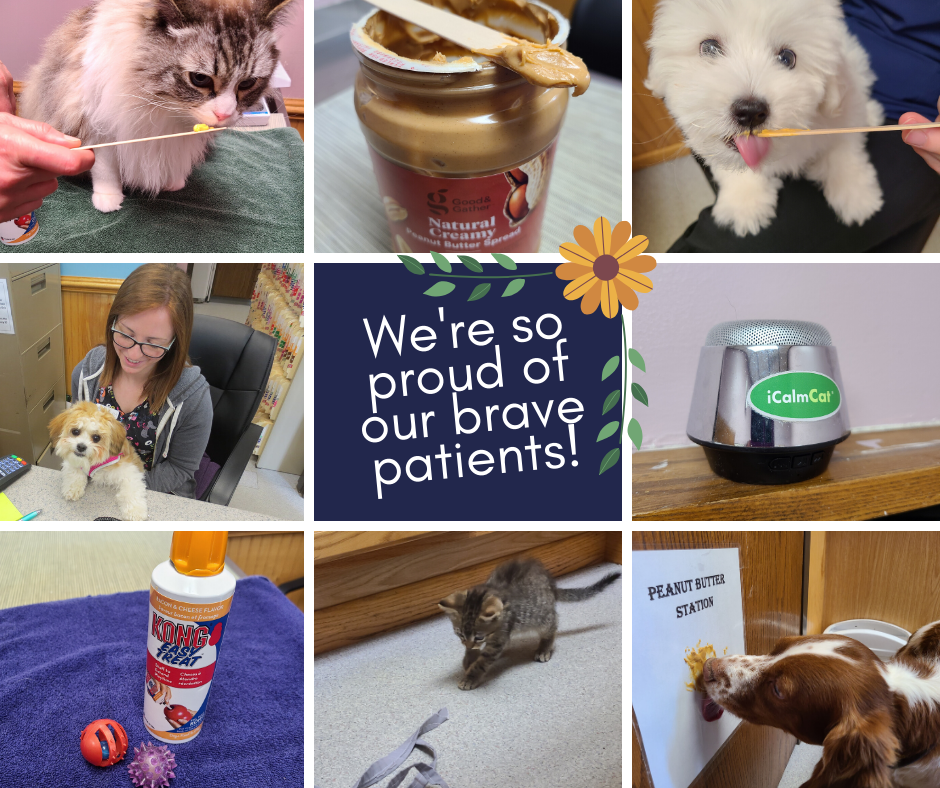 We hope you are doing well and staying healthy. As we begin the transition of performing more elective procedures, we are taking the following steps to help ensure the safety of our staff and clients:
We are no longer accepting cash. Please be prepared to verbally give a credit card number over the phone to process payments.
For medication and food pick-ups: Please call when you arrive for your pick-up.

After processing payment over the phone, we will bring your product outside and set it on the provided table. It will be labeled with your last name. Once we are back in the building, please pick up your product from the table.
All cats being seen in our clinic will need to arrive in a carrier. After you call us to confirm your arrival, a Technician will take information over the phone. When finished, you will be instructed to place your cat's carrier past our first front door, into the vestibule. A Technician will get your cat once you leave the vestibule.
All dogs being seen in our clinic will need to be leashed. After you call us to confirm your arrival, a Technician will take information over the phone. When finished, please have your dog outside of your car.  A Technician will come to your vehicle to take your dog's leash. We will not be taking any dogs directly from your vehicle.
Please stay in the parking lot for your pet's exam. The Doctor will call immediately after the exam to go over the exam findings and discuss any recommendations.  To maximize our ability to see patients safely, we need to be able to return your pet to you immediately after exam.
Appointments
If you are experiencing any signs of illness, have any flu-like symptoms including fever, cough, or shortness of breath; or have had any of these signs within the last 14 days, we kindly ask you to reschedule your upcoming routine appointments.
If you have recently had an increased risk of exposure by traveling or attending a large gathering, please consider rescheduling your appointment until after a 14-day quarantine.
If you are ill, have been ill within the last 14 days, or have an increased risk of exposure and your pet needs urgent care or medical attention, please ask a friend, neighbor or a family member to bring your pet to our clinic.  If you call ahead, we will gladly accommodate your pet's caretaker and make the appropriate arrangements. Please be available by phone so that we can reach you if we have any questions.
In compliance with the recommendations for social distancing, we will be performing curb side appointments. You will need to call the clinic when you arrive in the parking lot.  A staff member will come out to collect your pet and bring them in for their appointment.  A technician will call you shortly thereafter to update the medical history.  After the exam the doctor will call to review options and formulate a plan.  The doctor will then hand the phone to a staff member to collect payment.  A technician will dispense any medications as required and deliver the pet and their medications to your vehicle.
For minor or non-urgent medical needs, we will be offering telemedicine. Please e-mail a picture of your pet's area of concern to pethelp@pilotknobah.com and a member of our staff will assist you. There is a charge of $35 for this service. 
For more information and health guidance regarding COVID-19, please visit the CDC website.
For additional questions, please visit here or contact us at 651-452-8160 or email pethelp@pilotknobah.com
Thank you for your patience and cooperation as we all navigate our way through this difficult time. Our phone lines may be busier than usual, but we will do our best to get back to everyone in a timely manner.
-Your pet healthcare partners at Pilot Knob Animal Hospital
Welcome to Pilot Knob Animal Hospital!
Pilot Knob Animal Hospital is your neighborhood animal hospital that has been providing our patients and their families with quality, compassionate service since 1987.  Our goal is to provide you with the education you need to develop your pet's health care plan.
Our staff is passionate about keeping your pet healthy so he/she can be around for many years to come. We are a full-service small animal veterinary clinic.  We see animals from all life-stages.  If you have a new addition to the family, an adult pet needing wellness care, or an elderly pet with medical concerns, we can help.
We emphasize regular wellness examinations to prevent and diagnose early disease when it is most treatable.  We evaluate your pet's exposure to infections, parasite control plan, diet and weight history, and dental health to develop a customized health care plan for your pet.
Our surgical suite is equipped to perform numerous types of soft tissue surgery and our Certified Veterinary Technicians are trained to monitor your pet's anesthesia.  We perform dental cleanings and periodontal treatments to help keep your pet's mouth and body healthy.
If your pet becomes sick, we have a full array of diagnostics such as IDEXX in-house blood work machines, radiographs, and reference laboratory diagnostics to help us determine the cause of your pet's illness.  We provide hospitalization for sick pets that require IV fluids, medications, or procedures.
We are open six days a week.  We recommend scheduling appointments to avoid a wait.
Appointments are available after 8:00am Mon-Sat.  Daytime emergencies will be accommodated between appointments.
If your pet requires care outside of normal business hours, please call Animal Emergency Care in Apple Valley at 952-953-3737 or the University of Minnesota in St. Paul at 612-625-9711. Thank you for entrusting us with your pet's health.
To learn more about our hospital please browse our website, visit our Facebook page, or call us at 651-452-8160.  We welcome your comments, suggestions, and feedback about our services. Please continue on to meet the smiling faces of our friendly staff!

Contact Us
4145 Knob Drive
Eagan, MN 55122
Telephone:
(651) 452-8160
Fax:
(651) 452-0010
Hours
Mon-Fri 7am-6pm
Sat 8am-Noon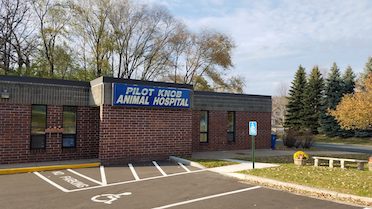 4145 Knob Dr, Eagan, MN 55122
Contact us at (651) 452-8160
Save to desktop first)
Fax: 651-452-0010
HOURS
Mon-Fri 7am-6pm
Sat 8am-Noon