Welcome to Pilot Knob Animal Hospital! We'd love to get you scheduled for your first visit!
We typically book out 3-6 weeks for initial appointments. Due to this demand for appointments, we require a deposit of the exam charge to schedule. This deposit will be deducted from the total the day of the exam. Any requested changes to the scheduled time after close (6pm) the day prior to the scheduled appointment forfeit this deposit.
Please fill out our New Client Form and call us to schedule your appointment: 651-452-8160.
Any previous records can be sent to [email protected]
Please bring a fresh stool sample to your appointment. Anything collected that day will work, it just can't be frozen.
We look forward to meeting you and your pets!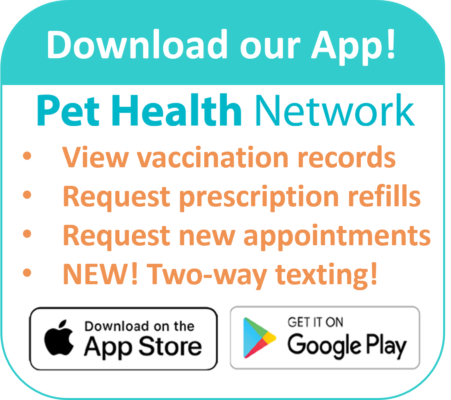 Contact Us
4145 Knob Drive
Eagan, MN 55122
Telephone:
(651) 452-8160
Fax:
(651) 452-0010
Hours
Mon-Fri 7am-6pm
Closed Weekends
Click here for our Holiday Hours