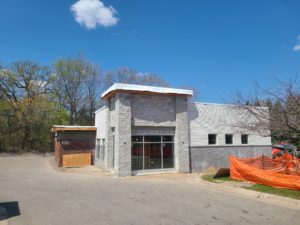 We are excited to announce we are currently ahead of schedule! Near the end of May we will be moving from working in our original building over to the newly constructed portion. They will begin construction on the original building after that.
Construction is anticipated to finish in the fall of 2021.
We will continue curbside care during construction. Please call us when you arrive for your appointment or to pick up a medication: 651-452-8160.
Thank you!
Contact Us
4145 Knob Drive
Eagan, MN 55122 
Telephone: 
(651) 452-8160
Fax: 
(651) 452-0010
Hours
Mon-Fri 7am-6pm
Sat 8am-Noon