Pet Adoption
After the impound animals are released from the City, most of them are taken to foster homes through rescue organizations. When the rescue organizations are too full, Pilot Knob Animal Hospital houses these animals until they can find a new home.
Our adoption fee is $86 for cats and $110 for dogs. For cats this includes an exam, feline distemper vaccine, rabies vaccine, feline leukemia/FIV test and a general dewormer. Dogs receive an exam, canine distemper vaccine, rabies vaccine, heartworm test and general dewormer. We also offer free wellness exams for vaccines in the first year and 50% off sterilization if needed. There are no discounts on feline declaws or additional tests/medications.
Impound animals are examined once they are released from the city.
Please contact us at 651-452-8160 to schedule a time to visit an animal available for adoption.
Adopting an animal is a serious commitment and should be given serious thought. We cannot guarantee personality traits or health as these animals are strays. Please take time interacting with the animals. We have a no return/non-refundable policy.
Contact Us
4145 Knob Drive
Eagan, MN 55122 
Telephone: 
(651) 452-8160
Fax: 
(651) 452-0010
Hours
Mon-Fri 7am-6pm
Sat 8am-Noon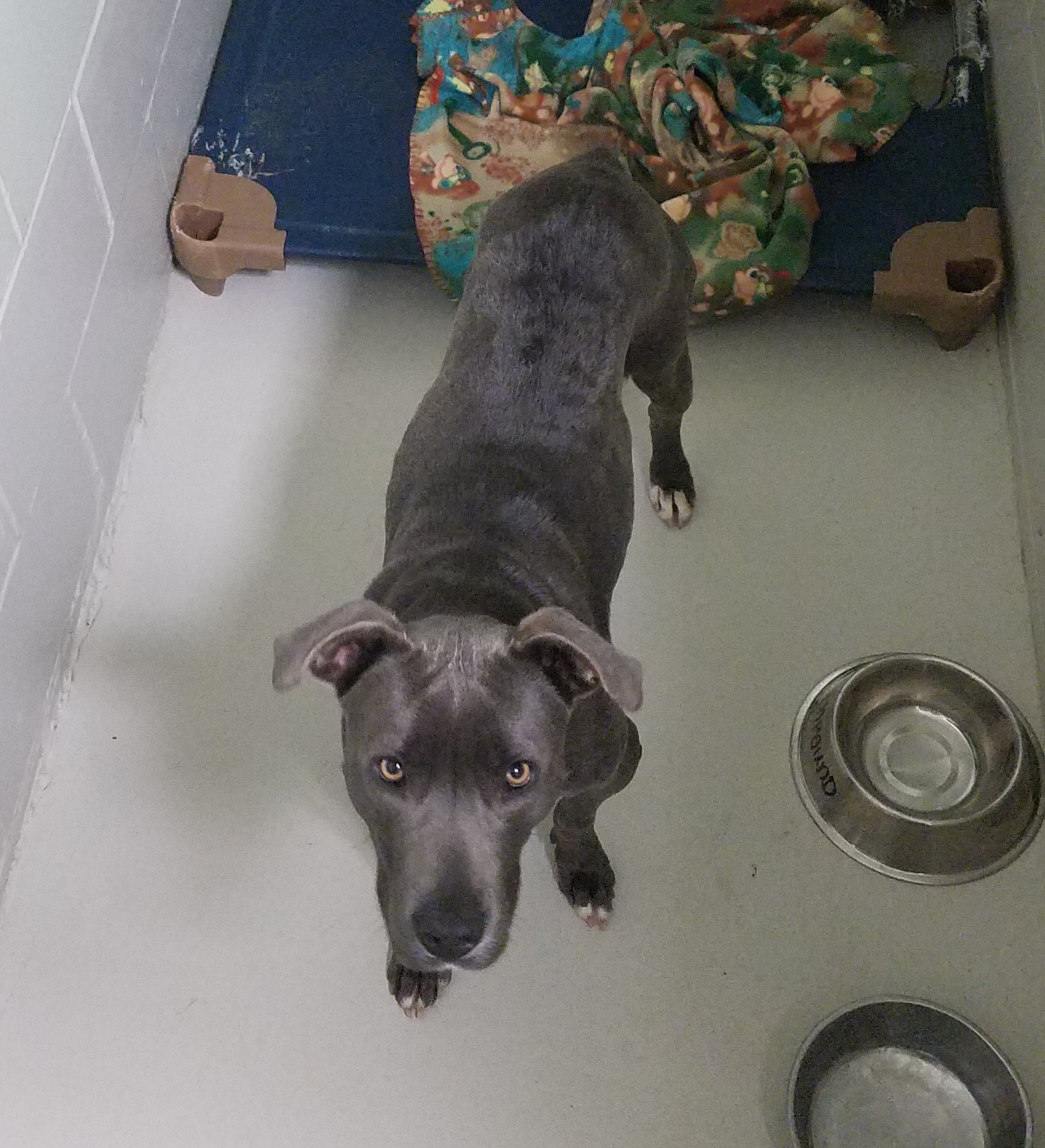 We have an extremely sweet, fun, and energetic pit bull mix up for adoption. Flora has been here since early March. She would be best as an only pet and her history with children is unknown. She's loving this nice weather and is eager to learn and please. Her newest habit is to follow us around outside and sit on our feet for pets. When out for free time in the clinic she is very cuddly and wants to curl up right in our laps. She really is a sweetheart and has so much love to give!
Please email us at pethelp@pilotknobah.com or call us at 651-452-8160 if you are interested in adopting her. Thanks!