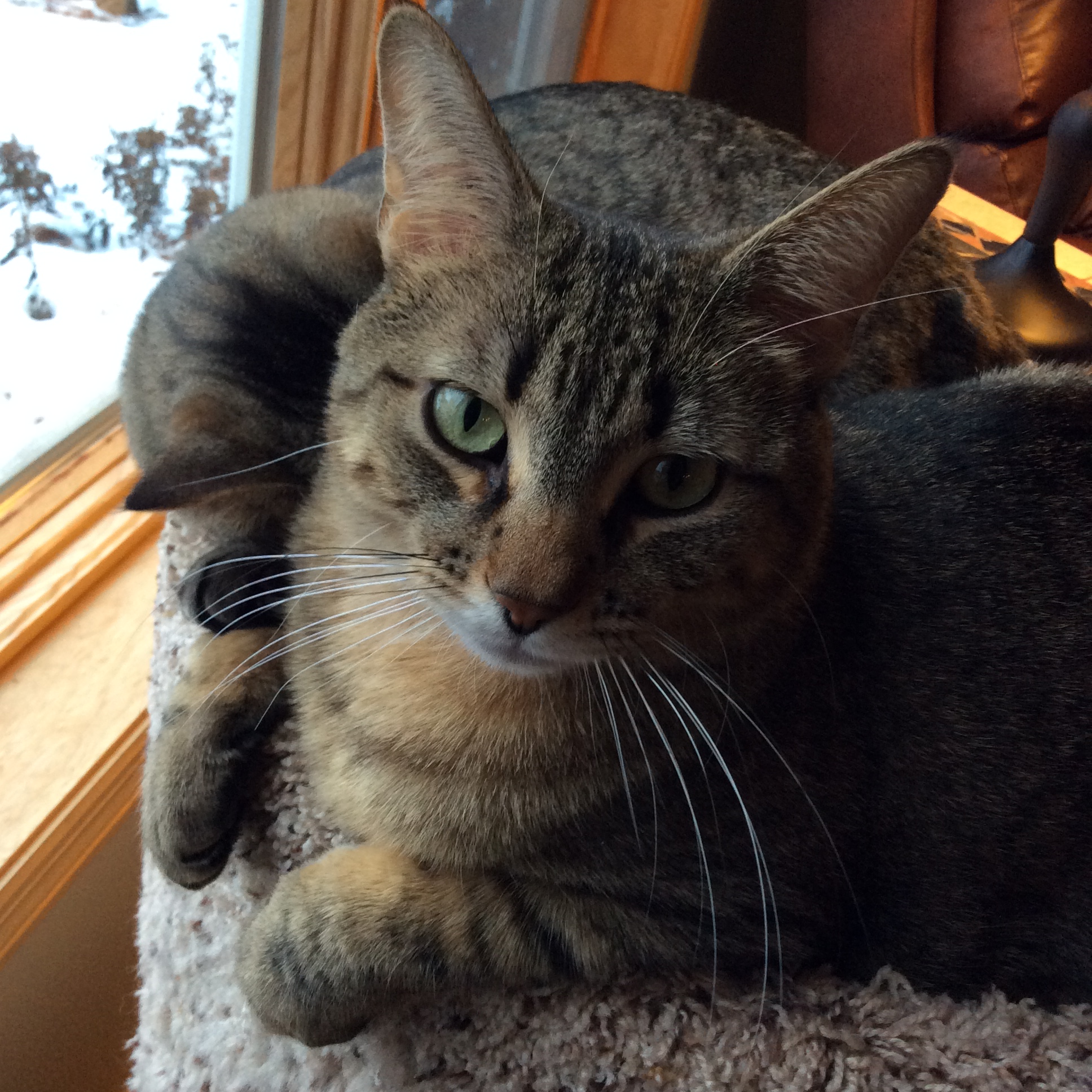 Congratulations to our April winner Teddy H!
"Teddy loves to play with sparkly pompoms, chase and wrestle with Nellie, and take naps in sunny spots. He greets papa with 'Teddy leaps' and gives mama head butts when she gets home from work. Teddy and Nellie were adopted from Animal Ark in Hastings. They will be 4 years old at the end of June.
Thanks for selecting Teddy!"
Congratulations Teddy for being our Star Patient winner. He is now entered into our annual drawing for $50!