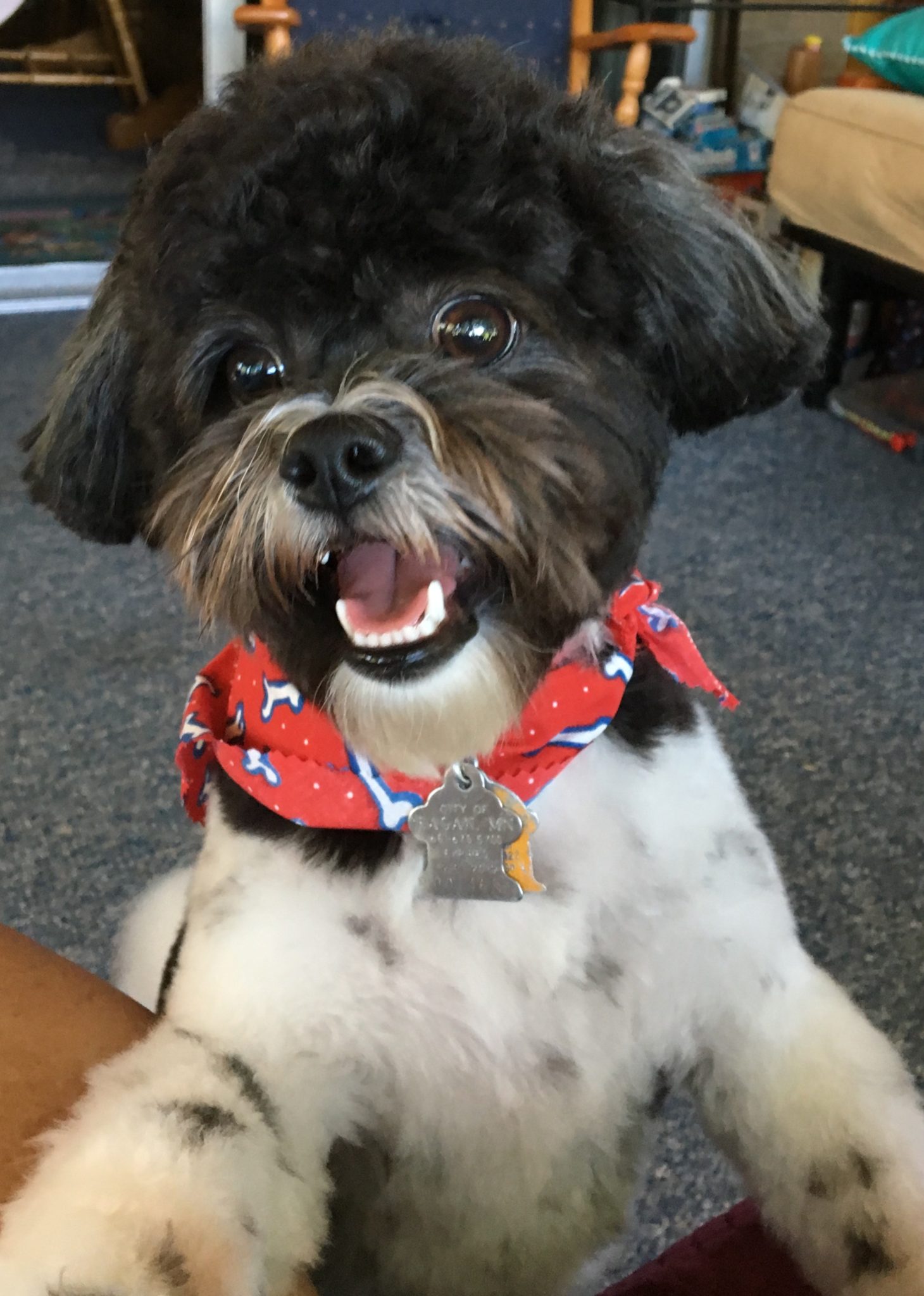 Congratulations to our Star Patient Winner Louie C!
"Louie is a year old shih tzu/bichon mix puppy. He loves going outside for walks, chase rabbits, play ball and just explore. Inside, he loves playing with his stuffed hedgehog, football, and tug of war with any of his toys. But most of all, Louie loves belly rubs. He thinks all humans are there to see him and rub his belly. Naps and snuggles round out his day."
Congratulations Louie for being our Star Patient Winner! He is now entered into our annual drawing for $50!