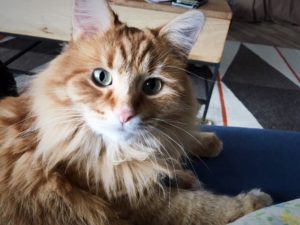 Congratulations to our December Star Patient Winner Dude K!
The Dude was rescued from kitty death row by a no kill shelter, and soon after adopted by a loving home in Minneapolis. He is a chill cat who like to eat, cuddle, nap, and practice his bowling by knocking things off the counter. The dude abides.
Congratulations Dude for being our Star Patient winner. He is now entered into our annual drawing for $50!