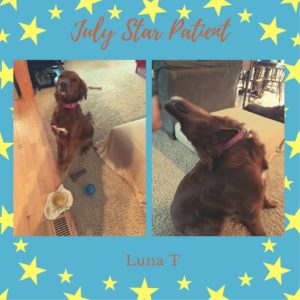 Congratulations to our July Star Patient Winner, Luna T!
"Luna loves to run, chase the ball, constant attention and show affection. She also has a weird ability to invert her neck. She is nicknamed our yoga dog!"
Congratulations Luna for being our Star Patient Winner! She is now entered into our annual drawing for a $50 credit on her account.