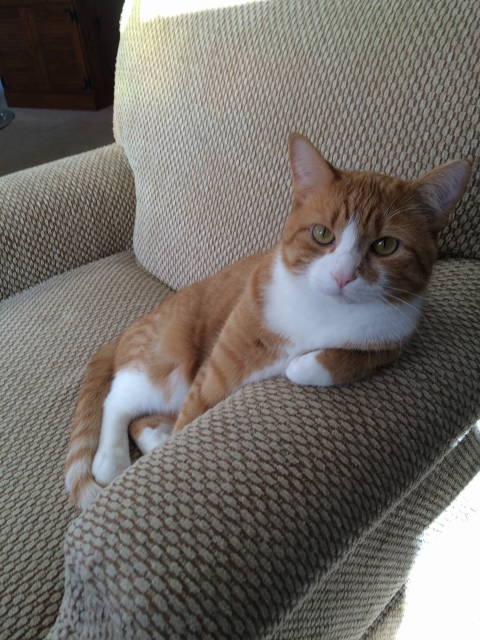 Congratulations to our Star Patient Winner Charlie L!
"He came into our home in 2016 as a two year old.  We adopted him and he stole our hearts immediately.  He is a true lap cat and has Personality Plus!!  We were told that an orange tabby male has a good personality and boy were they right.
As I lost my husband two years ago, Charlie has become my best friend and companion.  He is so irresistible and loveable.  His eyes make everyone melt."
Congratulations Charlie for being our Star Patient Winner! He is now entered into our annual drawing for $50!