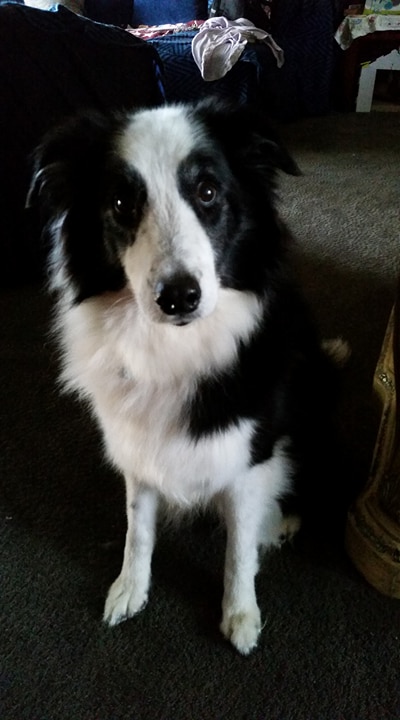 Congratulations to our November Star Patient Winner Pepper H!
Pepper is a fourteen year old loving, protective, and sweet border collie. She enjoys biscuits, blankets, and long naps. Pepper loves spending time with her brother Jasper and showing the cats she is alpha dog. Her favorite season is winter because she likes to play in the snow and cuddle. Her hobbies include running around in the backyard with Jasper, walks, and birdwatching. Pepper's favorite sports are soccer, frisbee, and (attempting to) herd Jasper. She is a pro at soccer and even knows how to volley the ball with her snout!
Congratulations Pepper for being our Star Patient winner. She is now entered into our annual drawing for $50!